Custom borosilicate glass fireplace match cloche with matches holder
Small match cloch
•can put 120 matchsticks
•handblown smoked glass
•flint strike on side
•cork stopper
MATCH CLOCHE
•overall: 3" diameter x 7"H
•each match: 3.75" long
FIREPLACE MATCH CLOCHE
•overall: 3.5" diameter x 11.25"H
•each match: 7.75" long

* Hand blown match cloch with removable cork stopper in bottom. Cloche dimensions are 11.5" tall by 3.5" in diameter.


* Features a Strike-on-Bottle flint for easy lighting.




* Ideal for hostess gifts, home-decor lovers, holiday festivities, or any special occasion.




* This style was inspired by a vintage glass cloche, originally used to protect emerging seedlings in gardens.




* Once the matches are gone, the cloche can be a curiosity re-used to display a found specimen

.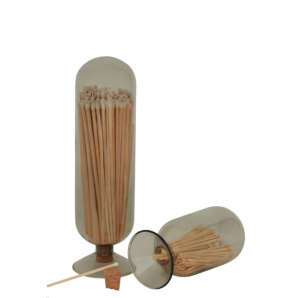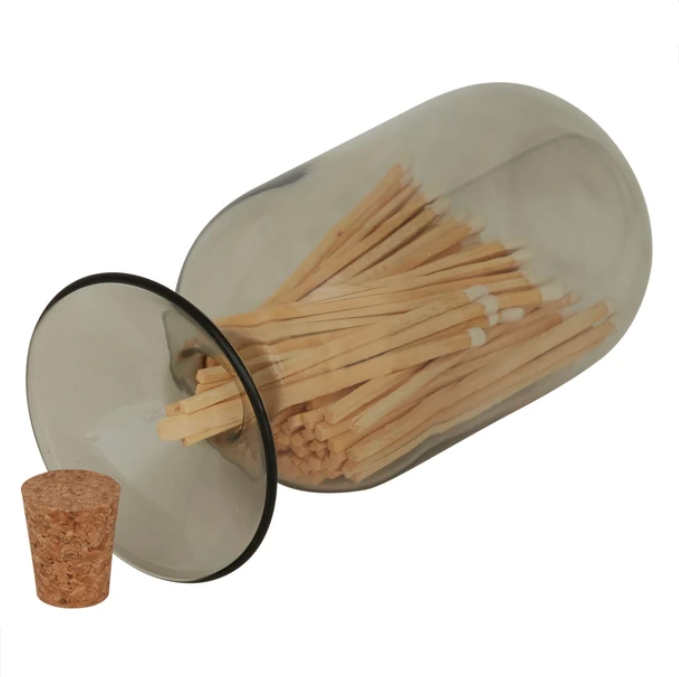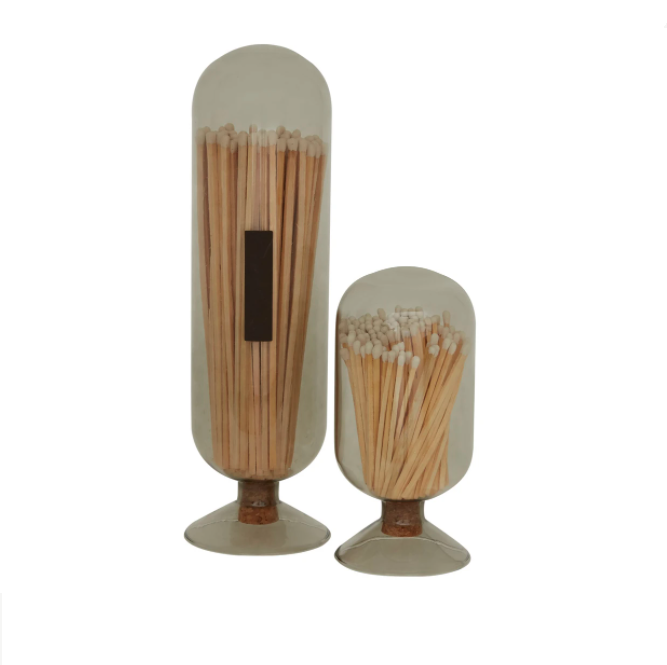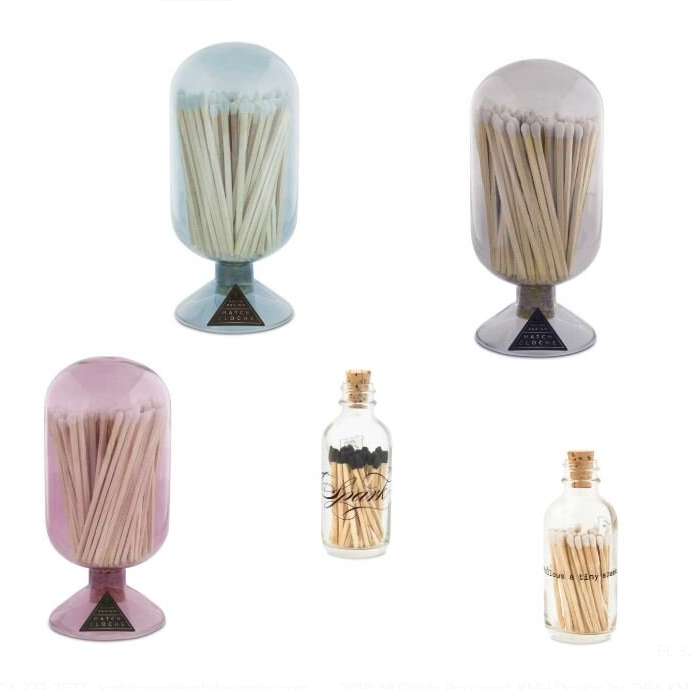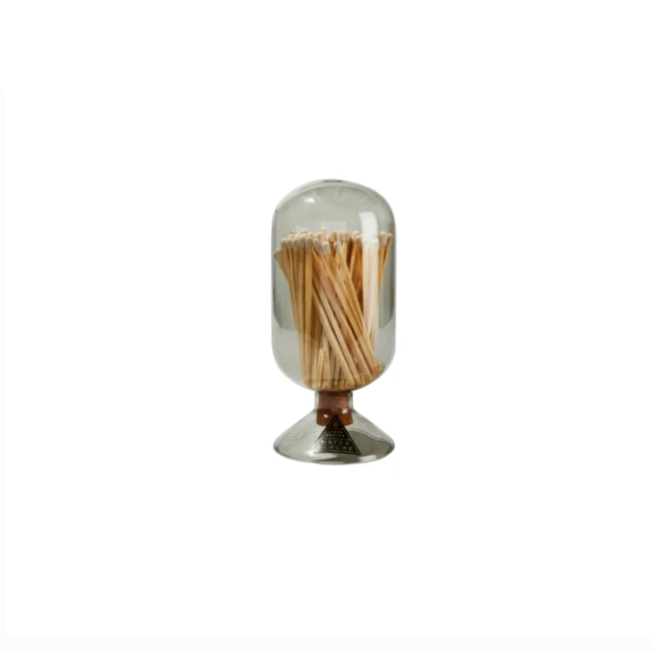 Application For cloche matches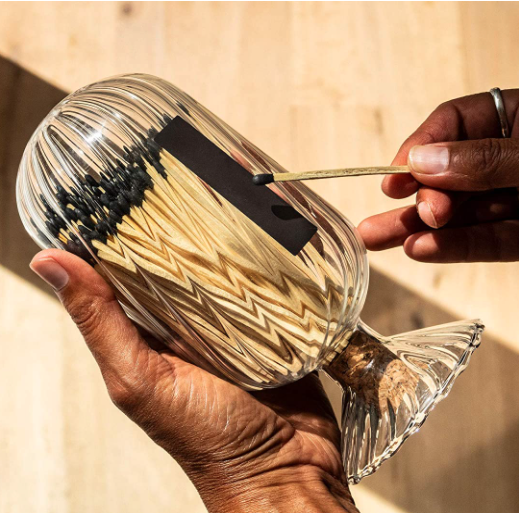 Our package Way
cloche matches will be packed by carton or pallet. First,put the products in the bubble bag,then put in the gift box or master carton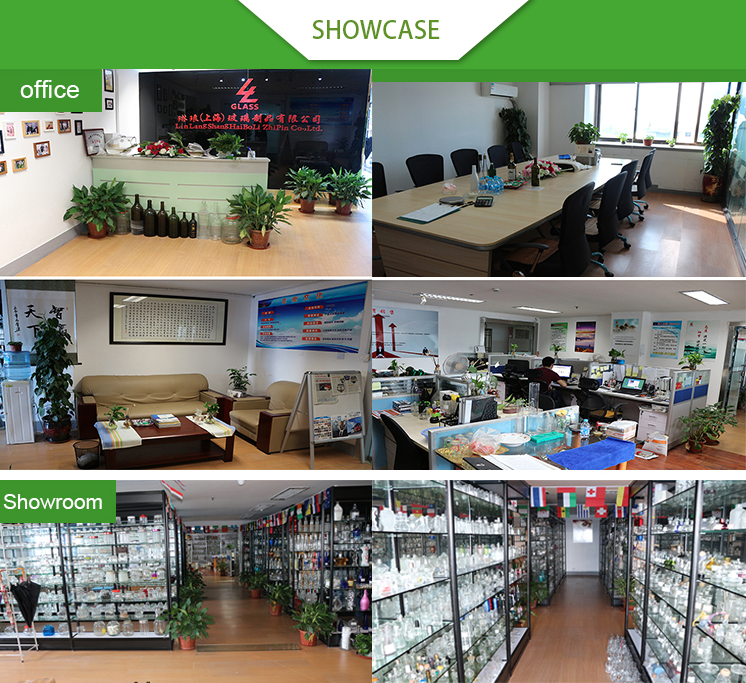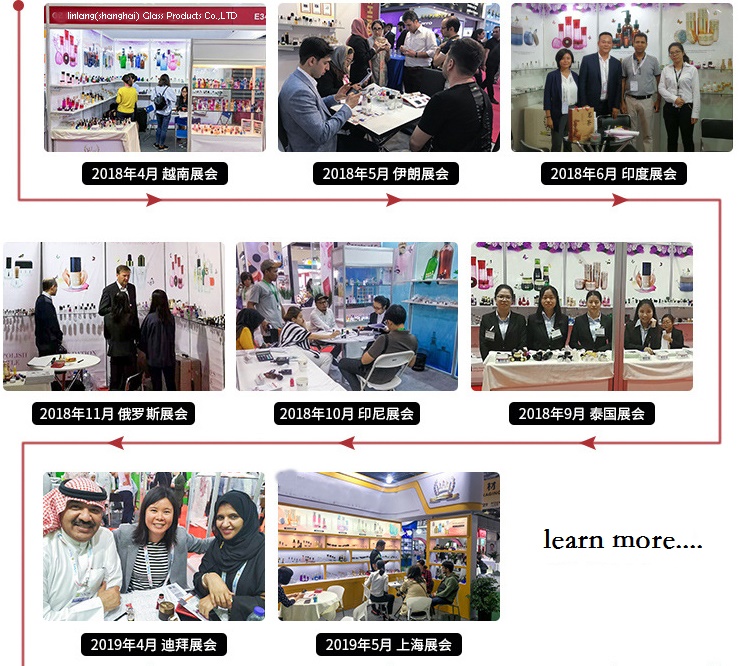 ---
Previous:
custom logo screw rum gin medical pharmacal syrup 28 400 GPI finish vodka clear 500ml 480ml 16oz spirits boston glass bottle
---