Lotion pump head, model CP23 is a spring outside type cosmetic cream pump which the spring make no touch of the liquid or lotion inside the bottle while dispensing. This cosmetic treatment pump is available with a whole dust cap to prevent the pump head touch dirt while not using the dispenser. It is for use in plastic bottles , treatment pump bottles,glass bottles, PET bottles, PE bottles, lotion bottles and spray bottles with a neck finish of 20/410, 24/410 . It is available with a smooth or UV-plating collar(closure). This cosmetic treatment pump is with a standard color of white, black or natural (transparent). Dip tube length according to customer's special requirements . Customize colors are acceptable . It is widely used in bathroom accessories, cosmetic packaging, bottle packaging, washroom accessories, daily use chemical products and even baby products.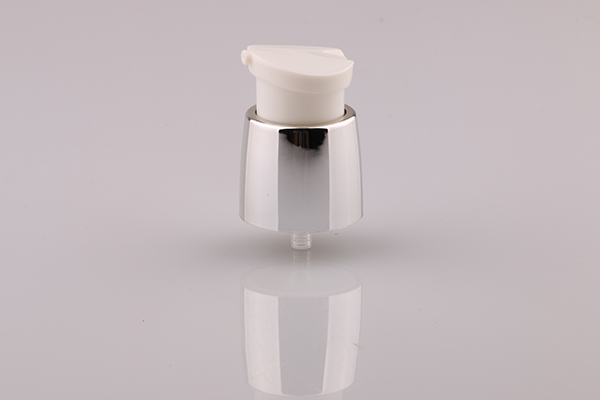 Lotion Pump Head Features
Lotion Pump Head
Spring outside type
Size 20/410, 24/410
Output 0.2ml per time
Smooth or UV-plating collar/closure
Dip tube length and color according to customer's requirements
Free samples available
Global supplier with a factory direct price!
---
Post time: Mar-23-2020